About

Charming Media acts as the Canadian Agency of Record for global brands looking for a strong PR partner in Canada, as well as provides an arm for existing brands seeking exposure, enhanced awareness, reputation management and traditional public relations. Our services are suited for luxury corporations, as well as lifestyle products applicable to the Canadian day-to-day.
OUR VALUES
We only represent Cruelty-Free beauty brands
We will not represent brands that conflict with your company's core values
Wellness plays a key role in our client selection
A positive mindset is contingent to positive results
Charming Media is a vibrant agency, consistently discovering new ways to adapt to the ever-changing Canadian media landscape. We want to learn about you, your brand, your objectives, where we fit in and how we can help you reach your goals. We partner with our clients and will never present a strategy until we've learned all of your goals and objectives.
For more information on what Charming Media can do for you, please contact info@charmingmedia.ca or 647-317-0865.
Charming Media Press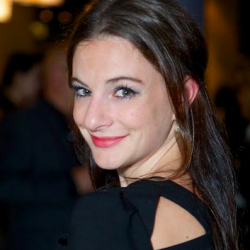 Founded by Valerie Stachurski, a recognized Canadian influencer in the areas of fashion, beauty and lifestyle, Charming Media grew rapidly upon launch due to an unparalleled experience and personally learned understanding of how brands best work with traditional media, online publications, bloggers and tastemakers. Knowing from experience what works and what doesn't, Charming Media presents clients and their stories to media in a manner that is considerate, strategic, efficient and effective.
---
Latest President's Post
Valerie
Written by Valerie Stachurski. On May 1st of 2017, Charming Media celebrated its 5th year in business. So much has happened in 5 years and we embraced the summer as one of incredible change and [...]