Canadian Leader in Natural Scent and Wellness, Escents Aromachology Celebrates 25th Year
June 19, 2017

This year marks Canada's 150th birthday, and as we head into a summer of national celebration, Canadian owned and operated company Escents Aromachology is proud to mark its 25th year of business; enhancing health and wellness globally, with a range of 100% natural, high grade essential oil products, for the body, mind and home.
Escents Aromachology launched in Vancouver in 1992, quickly growing from a humble beginning of one standalone kiosk, to an international brand. Escents is a now a global leader in essential oil health and natural wellness products with over 52 retail locations across Asia and Canada.
Essential oils are widely known as the "life force" of plants. When properly used, their powerful healing properties help alleviate physical and emotional ailments. Aromachology, the science of smell, provides a direct gateway into the mood centers of the brain. Best of all, it does so without negative side effects. This belief is at the core of all Escents products, which range from stylish scent diffusers and 100% natural essential oils, to plant-based bath, body, and skin care products.
"I became interested in essential oils through my personal travels, however it wasn't until I suffered a life-threatening seizure that I came to realize how truly powerful essential oils are when it comes to improving memory, generating positivity and hope, and igniting the healing process," says Jacqui MacNeil, CEO & Founder of Escents Aromachology.
"Being able to mark our 25th year is so monumental. I am honoured to have been able to help others discover the benefits of essential oils in their own personal health and wellness journeys for this amount of time, and I look forward to continuing our mission".
As we ring in Canada's 150th year, Escents invites you to celebrate your personal health and wellness journey this summer with an inspiring list of all-Canadian 'Summer Escentials'.
#LifeWithEscents
OUTDOOR ESSENTIALS BUNDLE: Explore nature, worry free with this 100% natural, DEET-free Outdoor Essentials Bundle. Outdoor is made with a blend including 100% pure Lavender and Lemongrass essential oils to help deter bugs and other outdoor pests. Kit includes: Outdoor Body Spray, an Outdoor Aroma Blend to add to aroma diffuser, Outdoor Body Balm, and an Itch B' Gone roll-on to sooth rashes and bug bites.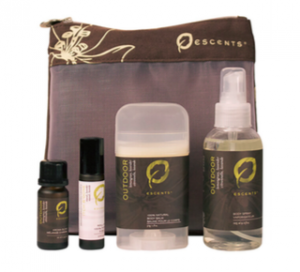 GRAPEFRUIT NATURAL DEODORANT: This a naturally antibacterial aluminum metal-free deodorant that can help combat odours and provides lasting protection without harsh chemical additives. It is formulated with vegetable proteins that effectively neutralize odour-causing enzymes, and Tea Tree and Grapefruit essential oils to combat odour-causing bacteria.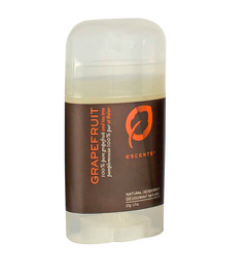 iMIST AROMA DIFFUSER: Purify the air you breath with scents born from nature. Bring the benefits of Escents' 100% pure essential oils and aroma blends into your home with the iMist Aroma Diffuser. Using high frequency vibrations to break up water and scent into micro- particles as mist, diffusers purify, sterilize and deodorize the air, while helping to relieve stress, fatigue, headaches and improve sleep. This small, USB-powered diffuser is a great addition to personalize a small living space.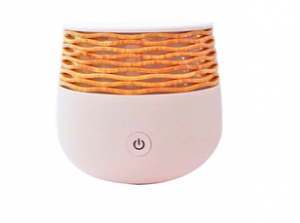 MUSCLE RELIEF MASSAGE & BATH OIL: Skin soothing sweet Almond Oil and moisturizing Jojoba oil provide a long lasting, non-comedogenic, massage and bath oil that won't stain sheets, is non-greasy, and absorbs quickly. Massage oil into skin or add to bath water to ease muscle aches and pains. Made with cooling Cypress and Peppermint essential oils.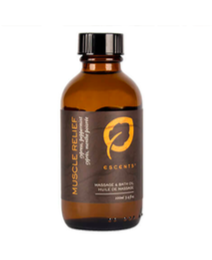 For hi res images, please visit:
https://www.dropbox.com/sh/brgbg894vhb1pkn/AABDwZlqwociAWKTSA1wVZKia?dl=0
For inquiries about Escents, products or interview requests, please contact carli@charmingmedia.ahdigitalagency.com.
-30-
About Escents: Proudly a Canadian company, Escents Aromachology, has been a leader in natural health and wellness for over 25 years. Offering more than 400 natural wellness, scent, bath and body products born from nature, Escents strives to create healthier and happier lives across all communities they operate in. Escents now has 52 locations across Canada and Asia and continues to source its products from 100% natural, plant-based, toxin-free ingredients. For more information, please visit www.escents.ca.
Twitter @escents
Instagram @escents
Facebook /EscentsAromachology
Media contact:
Carli Atherton
Account Manager carli@charmingmedia.ahdigitalagency.com 647-317-0865 ext. 102