blinc Cosmetics – Micro-Influencer Program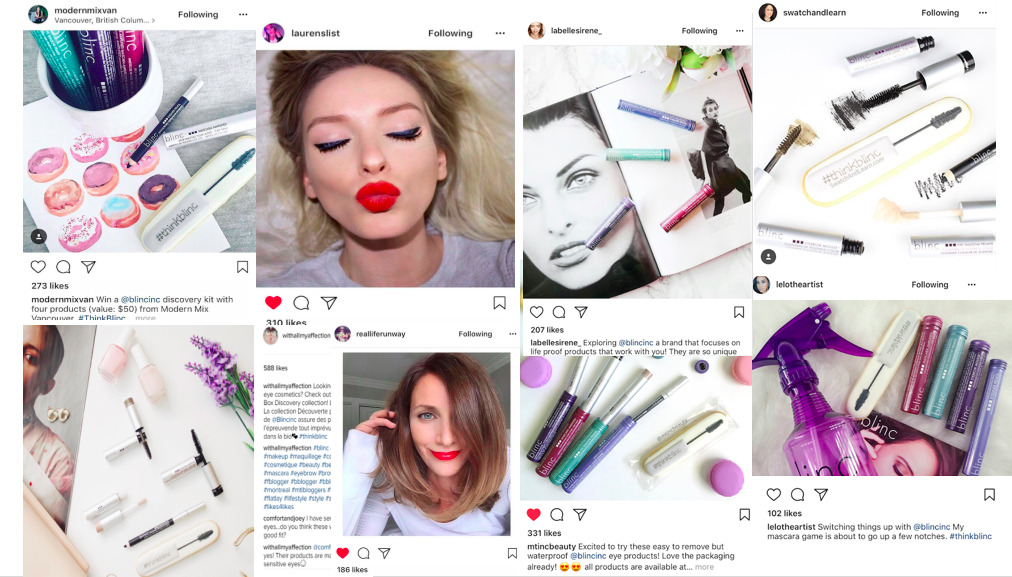 With little to no awareness in the Canadian market (but highly popular among beauty enthusiasts), blinc needed help engaging millennials and creating online buzz about being available in Sephora stores.
The Strategy:
Engage millennial women through organic, third party endorsements to help create buzz with a one-month non-paid blogger blitz.
The Idea:
We created a highly successful in-kind micro-influencer program implemented across the country to help create buzz. The campaign acted as a great course of one month. We engaged with 40 micro-beauty influencers with less than 10,000 followers, opportunity to collect and reuse user generated content from a brand perspective.
The Results:
In one month, we secured:
250,000 + Total Blog Impressions
37 Total Blog Hits (out of 40 packages sent)
768,457 + Social Mention Impressions