Simone Pérèle PARIS Canadian Launch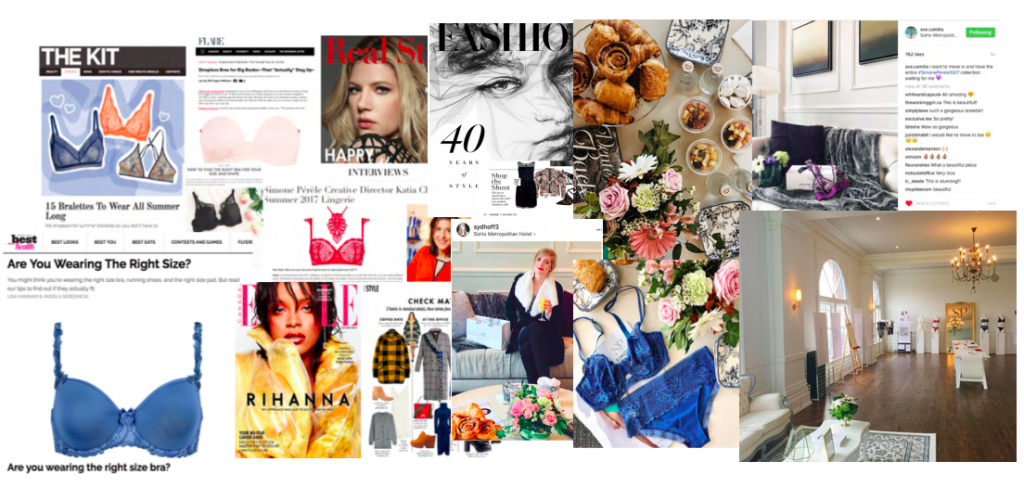 The Problem: In late 2016, luxury lingerie brand, Simone Pérèle PARIS launched into Canada (Nordstrom) with little or no brand recognition in the market. It was imperative to guide lingerie purchasing decisions towards luxury and quality, as opposed to mass convenience (Victoria's Secret, La Senza).
The Strategy: Create intimate brand experiences for the country's top media, editors, stylists and influencers, guiding a passion for luxury lingerie and understanding of perfect body fits over mass marketed products.
The Idea: Executed in Toronto, Vancouver and Montreal, Charming Media created Paris-inspired events in luxurious venues. Media were invited to one-on-one personal fittings with a lingerie expert from Simone Pérèle PARIS, while enjoying a uniquely Parisian experience.
In ten months, the program achieved over 50 top tier media hits in key target markets including Elle Canada, ELLE Quebec, Le Cahier, Mariage Quebec, FASHION, Flare, Real Style Magazine,The Kit, Clin d'oeil, Canadian Living and Best Health.
Simone Pérèle PARIS continues to receive ongoing media interest and coverage, with a full short-lead/long-lead pipe line.