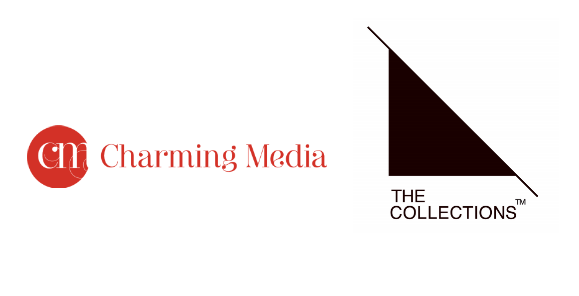 THE COLLECTIONS™ Names Charming Media Agency of Record
February 26, 2015
FOR IMMEDIATE RELEASE:
TORONTO, February 26, 2015 – Charming Media announces that it has been named Agency of Record for THE COLLECTIONS™. The collaboration between these two Toronto-based agencies will take the stage leading up to and during World MasterCard® Fashion Week, March 23rd –March 27th.
Over the past 9 seasons, THE COLLECTIONS™, an experienced creative firm offering year-round designer management, production and event services, has contributed to the successes of top Canadian fashion talents such as Sid Neigum, Thomas Bálint, Maison Matthew Gallagher, Beaufille, Laura Siegel, and Klaxon Howl.
THE COLLECTIONS™ will be officially unveiling this season's six Canadian designers (#TC6FW15) on their FW2015 roster at a media launch event on Monday, March 9th (event details to follow).
Charming Media will be spearheading the communications strategy around THE COLLECTIONS™ messaging leading up to and during World MasterCard® Fashion Week, as well as offering media support for the six designers debuting their new collections.
"We are ready to partner with a PR agency that has the ability to fully immerse themselves in our strategy and operations. Over the next two months, Charming Media will have a satellite office within our newly established headquarters at BrightLane (545 King St. West). With Charming Media's expertise, BrightLane's resources and the mentorship of Robin Kay (President of the Fashion Design Council of Canada and Founder of Toronto Fashion Week), THE COLLECTIONS™ is poised for a new level of brand recognition and growth within the fashion industry," Mel Ashcroft, Founder and Director of Business Development.
"We are excited to support building the brand of THE COLLECTIONS™ as it gives us unique, ground level insight into the Canadian fashion industry to further our expertise. This collaboration will enhance our ability to consult with more fashion brands, while growing alongside a group of devoted individuals and business people within the Canadian fashion industry," Valerie Stachurski, President of Charming Media.
Charming Media looks forward to working closely with media this World MasterCard Fashion Week® and bringing enhanced awareness around this Canadian agency devoted to the success of our country's fashion industry.
For interview requests and media inquiries regarding THE COLLECTIONS™, please contact Valerie@charmingmedia.ca or Valerie@thecollections.ca
ABOUT THE COLLECTIONS™
THE COLLECTIONS™ is a creative firm, offering a full range of services to fashion designers building their brand within the business of fashion. Since 2010, THE COLLECTIONS™ has been dedicated to the promotion, recognition and celebration of contemporary Canadian designers.
ABOUT BrightLane:
BrightLane provides inspiring workspaces, meeting rooms and support services that empower up to 300 entrepreneurs on King Street West to connect and collaborate with each other.  The coworking community helps them innovate and be successful sooner. Located in the heart of Toronto's Fashion district, the heritage building started out as a button and suit tailoring factory. BrightLane continues this legacy and invites Toronto's fashion entrepreneurs to make us their home.