The Great Hall To Host and Collaboratively Produce Canadian Fashion Event RE\SET For Second Consecutive Season
August 29, 2017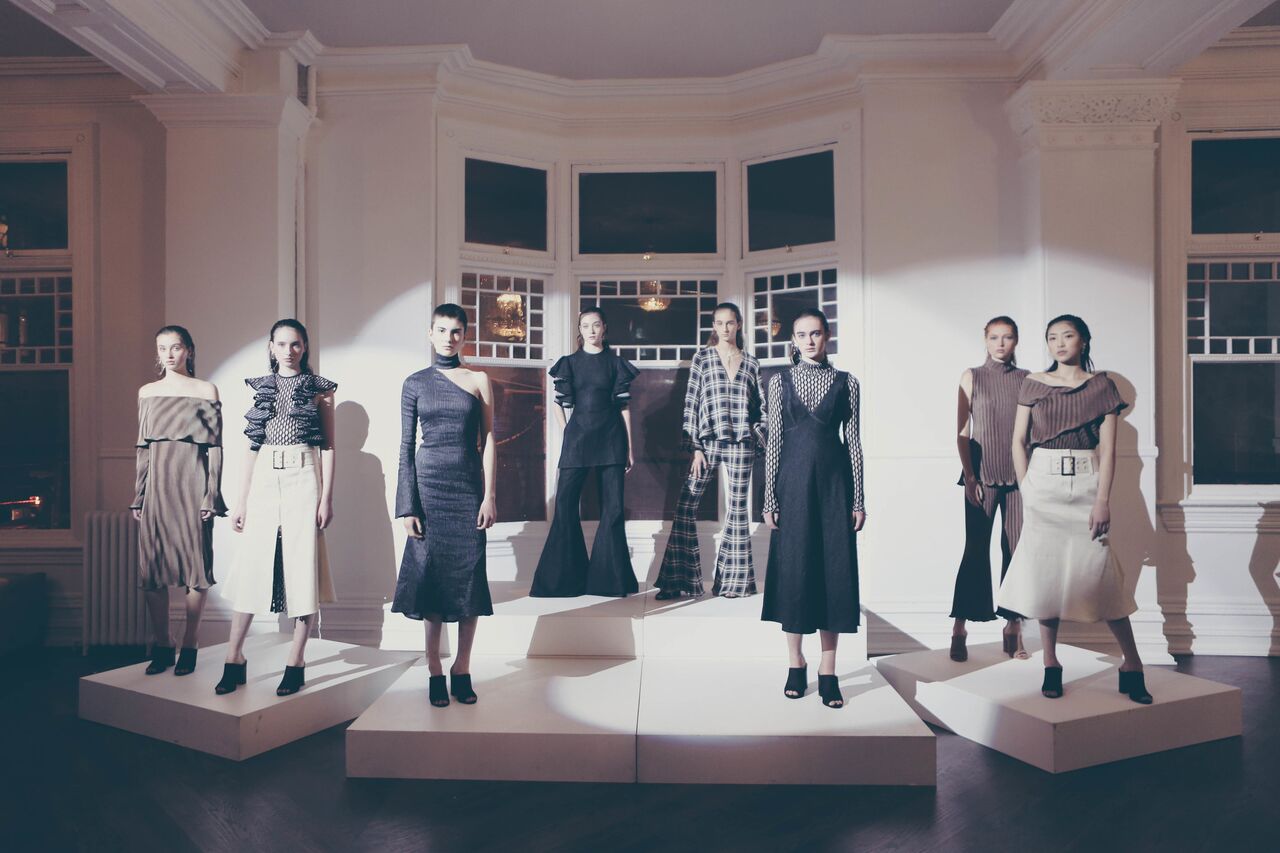 The Iconic Queen West Venue and its 4 Updated and Unique Spaces Will Provide Event Production and Backdrop to 26 of Canada's Most Recognized and Innovative Fashion Designers 
Toronto, August 29 : Toronto's iconic and recently restored Queen West venue, The Great Hall, will host fashion event RE\SET™ for the second consecutive season, on September 5th and 6th. The venue's four unique and fully restored spaces will be transformed into activation sites for the arts; fashion, backstage beauty, music and film through the innovative use of its spaces, Main Hall, Conversation Room, Longboat Hall and Drawing Room.
Providing support by applying its expert production team and updated event technology systems including upgraded lighting and sound offerings, The Great Hall's versatility will be showcased throughout the RE\SET™ 002 event, campaign, model casting and designer lookbook.
Presented by Toronto production team THE COLLECTIONS, the first RE\SET™ event was held at The Great Hall on February 6th and 7th in an active response to the rapidly changing fashion industry, which promotes a see-now, buy-now approach.
By activating fashion throughout The Great Hall's four spaces, designers are able to break away from the traditional runway presentation model through interactive displays and showcases, encouraging buyers, media and consumers to engage with fashion in an innovative way.
"Our on-site production team is excited for another successful season hosting RE\SET™. The event allows our team to creatively express The Great Hall's versatility when it comes to outstanding production, staging and design. Each room will be transformed into a stunning display that is completely exclusive to the respective designer's artistic vision" – Mark Foster, The Great Hall Production Director.
The Great Hall's production team will once again provide THE COLLECTIONS access to their expert team of event designers to produce another media-worthy event featuring the following national designer talent:
ALEX S. YU (Vancouver), HILARY MACMILLAN (Toronto), HOUSE OF NONIE (Calgary), JENNIFER TOROSIAN (Toronto), MARAM (Montreal), PEDRAM KARIMI (Montreal), SID NEIGUM (Toronto), a design collaboration with TAYLOR LASH x NAMESAKE (Toronto), TARA RIVAS (Toronto), THOMAS BÁLINT (Toronto), WRKDEPT (Montreal), WIL STUDIOS (Toronto) and Canadian international brands TRIARCHY (Toronto/Los Angeles) and CHRISTOPHER BATES (Milan, Italy).
For More Information on The Great Hall Please Contact Valerie@charmingmedia.ahdigitalagency.com
ABOUT THE GREAT HALL
Standing at the corner of Queen and Dovercourt since 1889, The Great Hall is a cherished historical building and iconic Toronto landmark. Founded to house the West End YMCA, it evolved into a prime venue for public speaking, social gatherings, and the performing arts, hosting countless concerts, plays, meetings, weddings, and special events. Boasting heritage architecture and design with a fully modern update throughout, The Great Hall offers four distinctive event spaces under one iconic Victorian roof. To explore the venue and learn more, visit www.thegreathall.ca and follow @GreatHallTO on Twitter and Instagram.