Rachel Sin to present SS/FW17 at Toronto Women's Fashion Week
February 22, 2017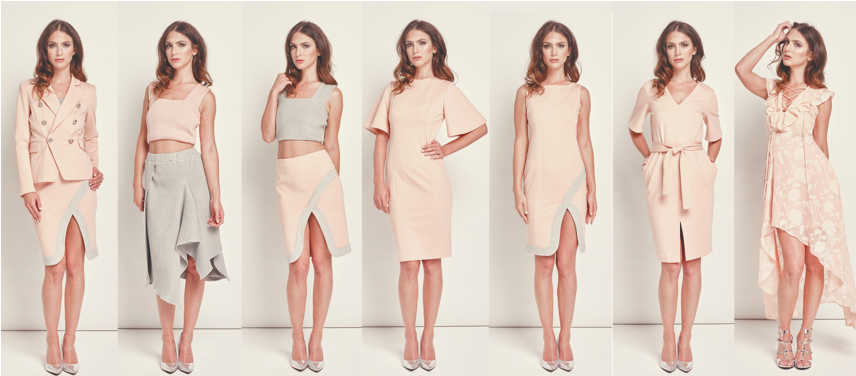 Toronto, February 22, 2017: With the cancellation of TFW, Canadian designer Rachel Sin will be returning to the fashion week circuit at Toronto Women's Fashion Week Friday, March 10th at 8:00pm. Sin will present the #KizzMeOntheRunway Spring / Summer and Fall / Winter 2017 collection.
Inspired by the latest dance craze – Kizomba originating from Angola, emerged as a modern dance genre with a sensual touch mixed with African rhythm.  This collection drawing inspiration from Kizomba music is characterized by a romantic rhythm, urban vibe and a sensual appeal. This year the Rachel Sin woman is free spirited, passionate, with a wardrobe that takes her from desk to dance seamlessly.
About Toronto Women's Fashion Week:
Toronto Women's Fashion Week truly celebrates Canadian fashion and is proud to be the home to Canada's most iconic designers and the next generation of emerging talent.
www.tw-fw.com
Waterworks, 505 Richmond St. West
Friday, March 10, 8:00pm
Followed by #SensualFriday Kizomba Dance After Party, 10:00pm information to follow.
About Rachel Sin:
It's a sin to wear a boring outfit to work! Rachel Sin designs for the creative professional, whose wardrobe is an extension of her confidence, originality and personal style.  The modern woman doesn't have time to go home to change from desk, to drinks, to dance.
Rachel Sin's design expertise spans both the body and city landscapes.  With a masters degree in Architecture, a successful stint at a retail architecture firm, becoming creative director of fashion label was as natural as overseeing the construction of a building.  Sin's careful attention to detail and precise tailoring comes from the natural tendency in architecture to make all things better with good design.
Working between Toronto, Los Angeles and Hong Kong, Sin cultivates a well-edited collection of dresses all suitable for day-to-night. These distinctive dresses sculpted to the form of the female body with architectural lines that are strong, yet feminine and always at ease with effortless function. Rachel Sin solves the 'what to wear' crisis for any occasion, while mastering accessible style that fits the ever-evolving needs of the modern woman.
www.rachelsin.com
For pre-show or post-show interview requests and backstage access, as well as product samples and hi-res images, please contact:
Carli Atherton
carli@charmingmedia.ahdigitalagency.com
Office: 647.317.0865 x 102
Mobile: 416.301.8755