World Leader in Homeopathic Medicines, Boiron Canada Offers Simple and Reliable Complementary Solutions for the Entire Family
May 31, 2017

Proudly providing Canadians access to premium homeopathic medicines for 29 years, Boiron is pleased to offer a range of reliable solutions for ailments that affect every member of your family.
Boiron has been built around an in-depth passion for providing homeopathic medicines that are as "pure and perfect as possible". Available in 50 countries worldwide, Boiron focuses on educating and introducing health care practitioners and individuals to the benefits of homeopathy, assisting in the integration of complementary solutions into their day to day practice and lifestyle.
Boiron offers concrete solutions for common ailments such as coughs, colds, teething, seasonal allergies, flu-like symptoms, stress, muscle and joint pain, bruising, perimenopause and menopause, motion sickness, insect bites and more.
Founded in 1932 in France, Boiron has become a world leader of homeopathic medicines by continuously abiding by the core principles of Reliability, Quality and Excellence.
"Homeopathic medicines are generally suitable for everyone from your youngest child to your oldest family member," says Daniel Dereser, President CEO of Boiron Canada. "We offer a range of educational resources on our website where Canadians can learn about the many benefits of homeopathic medicine and how it can be integrated into your family's lifestyle. Boiron is a research-focused company that is continuously looking to innovate and develop high-quality health solutions that cater to the needs of health care practitioners and patients alike."
Boiron homeopathic medicines are regulated as Natural Health Products by Health Canada and are readily available in pharmacies, natural health food stores and supermarket across Canada as well as online.
Keep ailments at bay this summer with some of Boiron's top homeopathic medicines!
• CAMILIA: For all the new Moms out there, Camilia is the top-selling medicine on the teething market in Canada. It relieves symptoms including pain, restlessness, irritability and diarrhea due to teething. Camilia is perfect for newborns because it contains no sugar, colouring or preservatives. Plus, it comes in easy-to-administer unit-doses which makes it perfect for when you're on the go.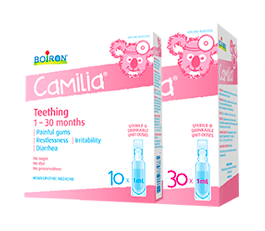 • OSCILLOCOCCINUM: Recommended for the whole family, Oscillococcinum tackles flu-like symptoms including body aches, headaches, fever and chills. It's packaged in pre-measured, easily administered doses and is convenient for all-day use, as it does not cause drowsiness.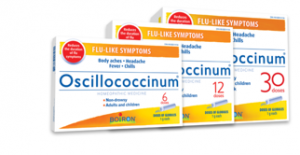 • ARNICARE GEL, CREAM AND TABLETS: For your everyday muscle aches and joint pain, rely on Boiron's Arnicare line. Made with 100% naturally-sourced medicinal ingredients, Arnicare relieves muscle and joint pain and eases resorption of bruises and swelling caused by falls, blows, blunt injury or surgery.

Charming Media is thrilled to be working with innovator in homeopathic medicine, Boiron. For inquiries about products or homeopathic medicine in general, please contact valerie@charmingmedia.ahdigitalagency.com.
###
About Boiron:
For more than 80 years, Boiron, a French pharmaceutical company, has been inviting health care practitioners and consumers to discover homeopathy and incorporate it into their daily practice. Today, there are 3,600 people on the Boiron team that extends through 4 production sites in France, 20 subsidiaries, and distribution in roughly 50 countries. For more information, visit www.boiron.ca.
Follow Boiron Canada
Instagram and Twitter @boironcanada Facebook /BoironCDN
Media contact:
Valerie Stachurski
valerie@charmingmedia.ahdigitalagency.com
416-520-9504